Dan's shows were created to educate people of all ages about reptiles. Through informative displays and interactions, the presentations are very successful in helping the audience better understand and appreciate the special nature of these animals and their importance to the environment. The programs offer a unique opportunity to experience many species of exotic reptiles. The audience is invited to interact with the animals on an up-close and personal level; viewing, touching, and asking questions are highly encouraged.
Imagine your company picnic or grand-opening with a clown or a magician, now imagine it with a hands-on reptile program for kids and adults alike to experience a once in a lifetime chance to see alligators, rattlesnakes, spiders, giant pythons and more. Dan can also do large scale exhibits in shopping malls, community centers, sportsman shows or whatever the event, Dan the Snakeman can fill your special entertainment needs.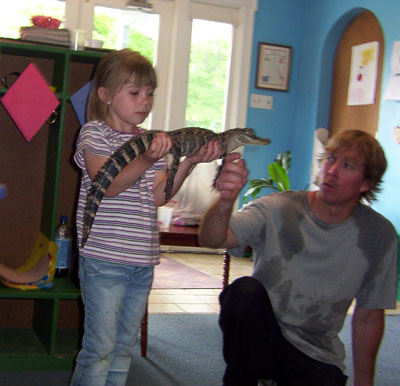 Birthday Parties

Boy & Girl Scouts

Churches

Colleges & Universities

Corporate Events

Daycares

Fairs & Festivals

Home Schoolers

Libraries

Nature Centers

Nursery Schools

Youth Groups

Schools (public & private)

Special Events

Summer Camps
Dan the Snakeman can tailor your show to any type of program. For example, the Lime Hollow Nature Center does a Creatures of the Night show every year which includes: tarantulas, snakes, and scorpions, just to name a few.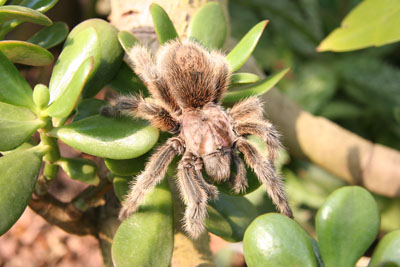 African Adventure

Alligator Adventure

Amazing Asia

Amazon Excursion

Creatures of the Night

European Encounter

Made in America

Outrageous Outback

Snakes-N-Stuff from A-Z

The Big Squeeze

Venom Inc.
Copyright © 2016 Lorrie Chase